United Restaurant/Allegiance General Contracting Atom B are Champions!
---
---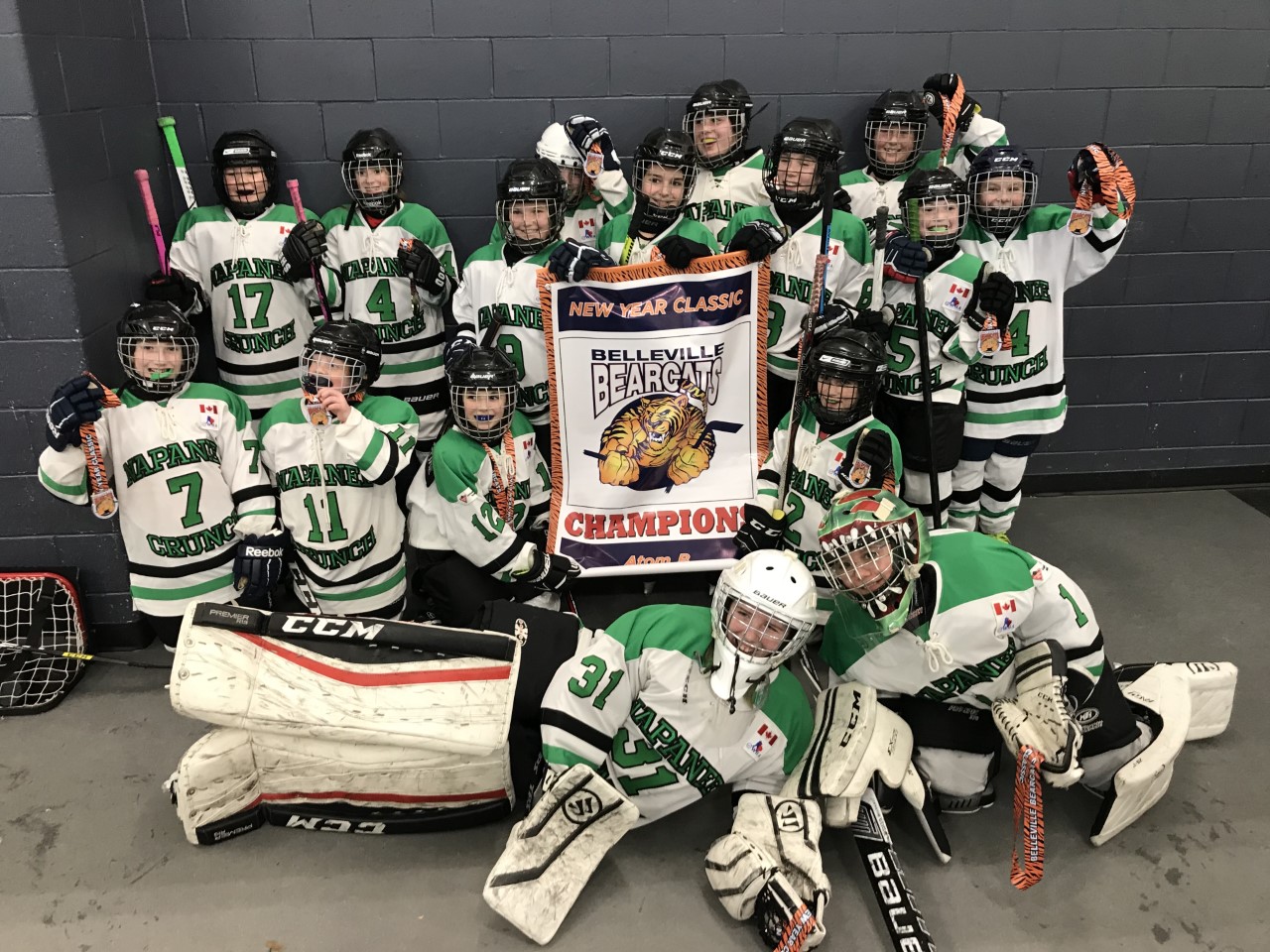 ---
Champions of the Belleville Bearcats New Years Classic. This is their 3rd tournament win of the season!
Game 1, win 3-0 over the Russell Coyotes.
Game 2, 2-2 tie with Carleton Place Cyclones.
Game 3, 2-1 win over the Kemptville Storm.
Game 4, 1-0 win over the Cornwall Typhoons, giving Napanee a bye to the final. Yakowén:nare Brant earned the shutout.
The gold medal game was a tight checking game. Napanee scored in the 2nd period. The Typhoons responded in the 3rd to tie it up, 1-1. Overtime would solve nothing, so the game went to a shootout. After still being deadlocked after 3 shooters, it went so sudden death shootout. It took another 2 shooters to put this one in the books. Claire Clapp scored the shootout winner on a nice backhand and Logan Smith got the win in goal.